Tales of terrible thanksgivings that'll make you grateful for yours, the laws of physics are once again demonstrated by morons, and a classic guitar virtuoso I'm grateful for, and much much more.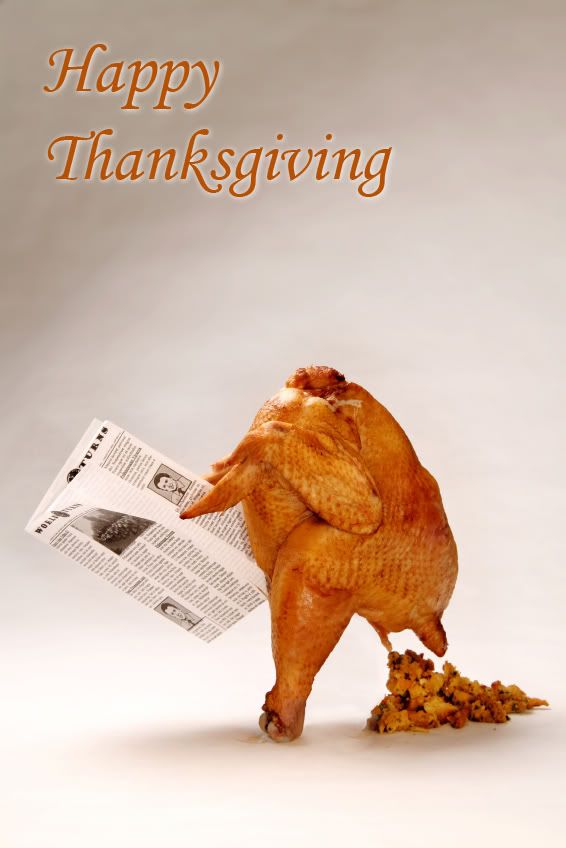 So if you think your thanksgiving sucked, at least yuo weren't one of these people.
These commercials were always my favorite.
Classic horrible faceplant. What was he thinking?
What goes up………
Thinking of you Dan…..
Cool chugging trick.
Kill somet turkeys, what the hell.
Sweet rocket launch.
Real monsters from the depths.
I'm grateful for assholes like Jason Becker who can push us all to strive for greatness. Don't invite her next year. Turkey and pork. Arch fucking rivals. Watch the kitten. Fifty-one years ago, Herman James, a North Carolina mountain man, was drafted by the Army. On his first day in basic training, the Army issued him a comb. That afternoon the Army barber sheared off all his hair. On his second day, the Army issued Herman a toothbrush. That afternoon the Army dentist yanked seven of his teeth. On the third day, the Army issued him a jock strap. The Army has been looking for Herman for 51 years.